Shamrock Club wins prize at RIAC National Classic Car Show
The Shamrock Car & Machinery Club attended the RIAC National Classic Car show in the RDS Dublin on March 10th and 11th. Our stand proved very popular and our exhibits got lots of attention. On display was a 1911 Ford Model T Tourer, a 1964 Austin A40 and a very unusual Landini hotbulb tractor from 1950.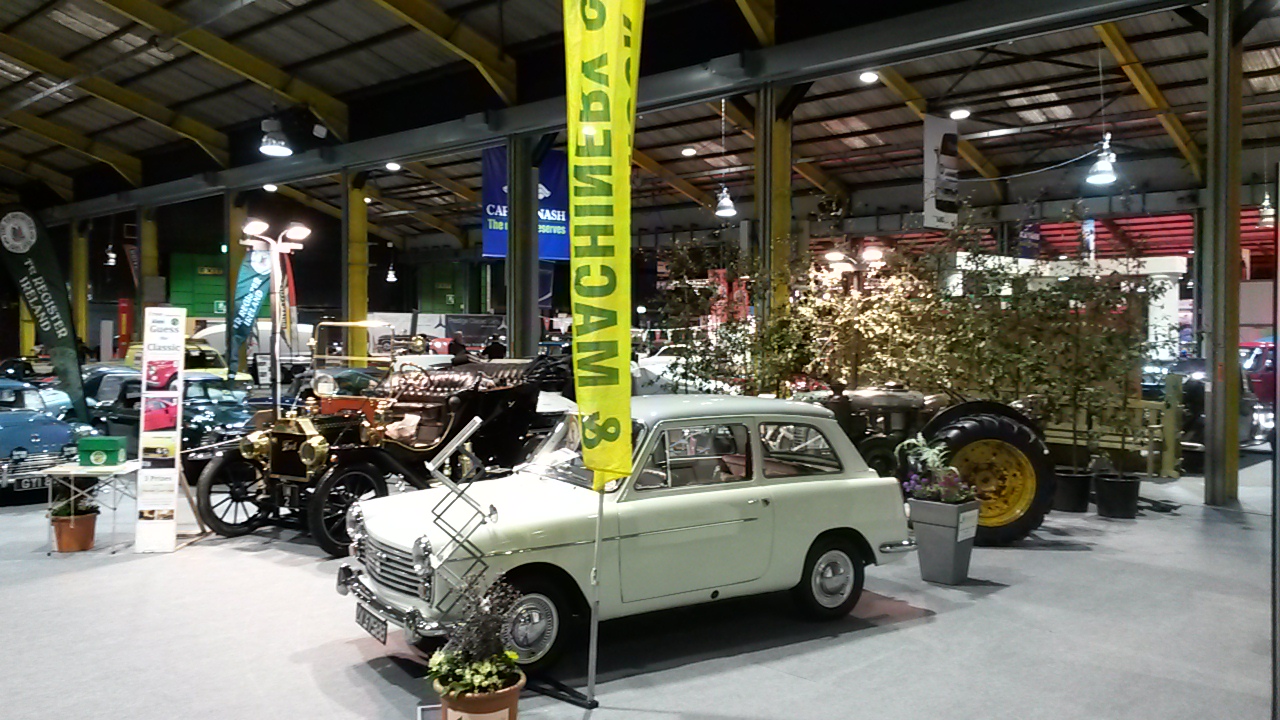 However the star attraction was the small Puch VS50L moped which was awarded the coveted 'Motorcycle of the Show' award by the RIAC judges. The club was delighted to receive this great prize, as was the owner of the bike Mr. Tom Maher. Check out the pictures below.

RIAC National Classic Car Show
RDS Dublin - March 10th & 11th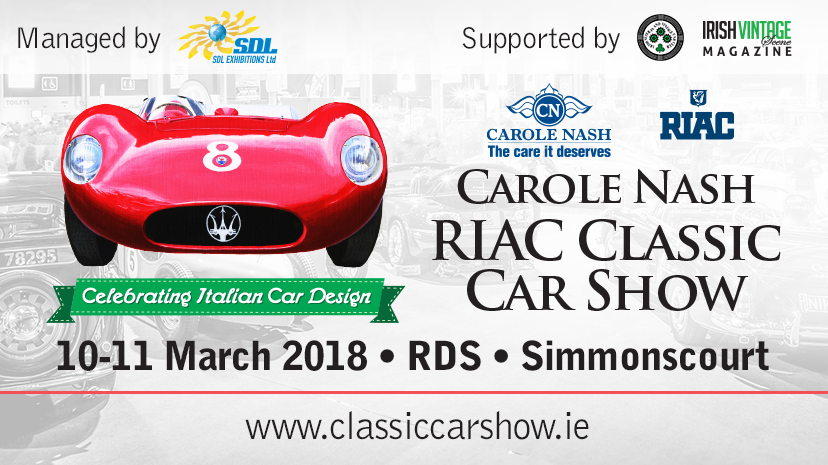 The Shamrock Car & Machinery Club will once again have a display stand at the RIAC National Classic Car Show in Dublin this March. We will have some very interesting and unusual vehicles on display so be sure to call to our stand if you are at the show. We will also have a free Guess the Classic competition to test your classic car knowledge, with three great prizes to be won.
Vintage Tractor Working Day
1st October 2017

Our annual Vintage tractor working day is coming up soon. Its open to all club members and invited guests. The working day offers you the opportunity to put your vintage or classic tractor to work, doing what it was designed to do.
This year we will hold the event in a new venue in Broadford Co. Kildare. We will have a large are of tillage ground for ploughing harrowing etc... There will also be a designated for competition ploughers to get some practice.
Members are asked to bring along an extra ground engaging implements they might have. Its always a fun day out and a great chance to socialise with fellow club members. Tea and sandwiches available on the day compliments of the club.
New members welcome. Check out the video of last years event below

May Bank Holiday Show a Huge Success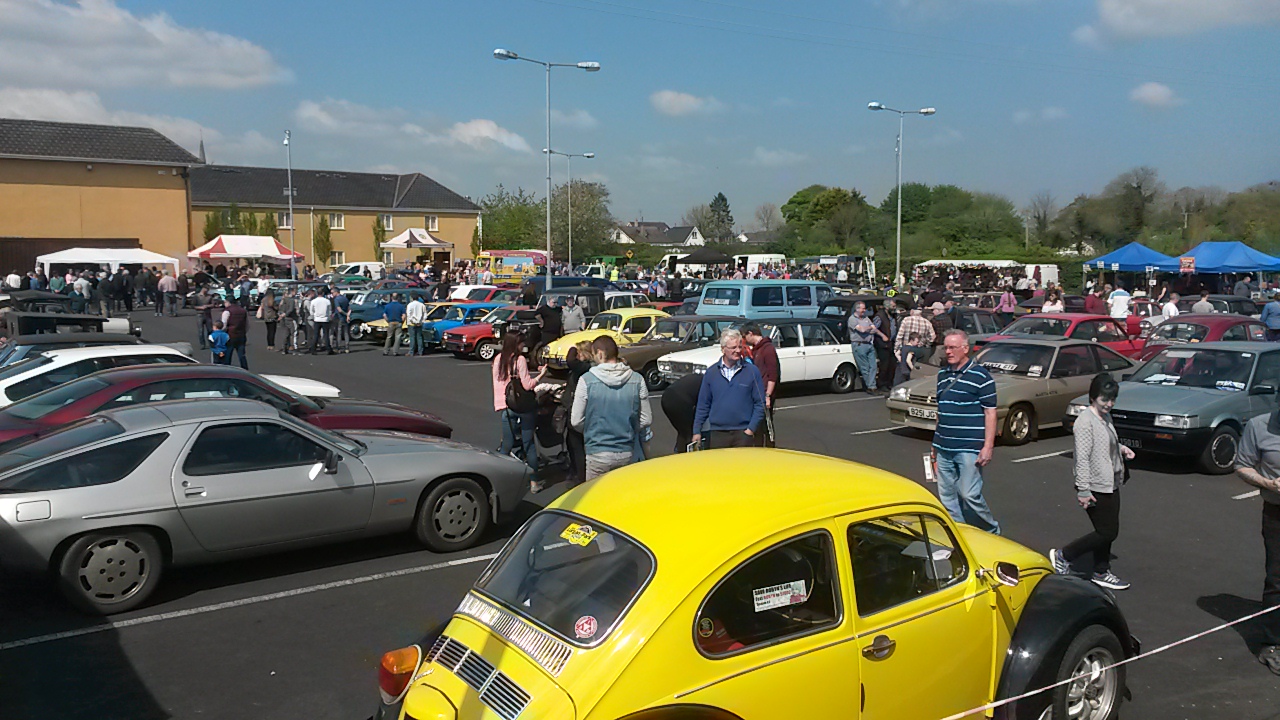 The Shamrock Car & Machinery Club Annual Vintage show was held in the grounds of the Hamlet Court Hotel, Johnstown Bridge on Monday 1st May 2017 Johnstown Bridge. We had all of our usual features such as displays of Vintage cars, tractors, engines, motorcycles etc... as well as a threshing & baling demo, sheep sheering, dog show and live country music. This year we also had an indoor hall dedicated to a model diorama display, and models for sale. The brilliant sunshine and massive crowd of both spectators and exhibitors helped to make 2017 our biggest and best show ever. Check out or photo albums below, just click on the red links.
Pictures from our annual show 2017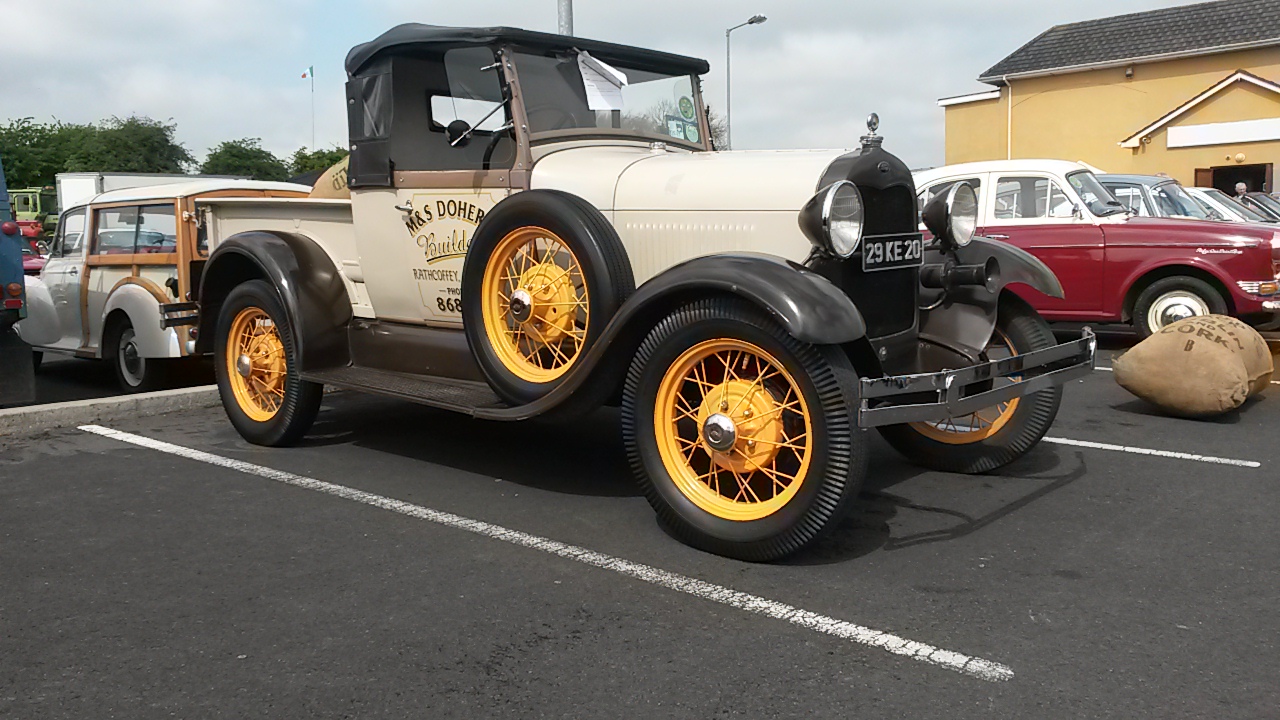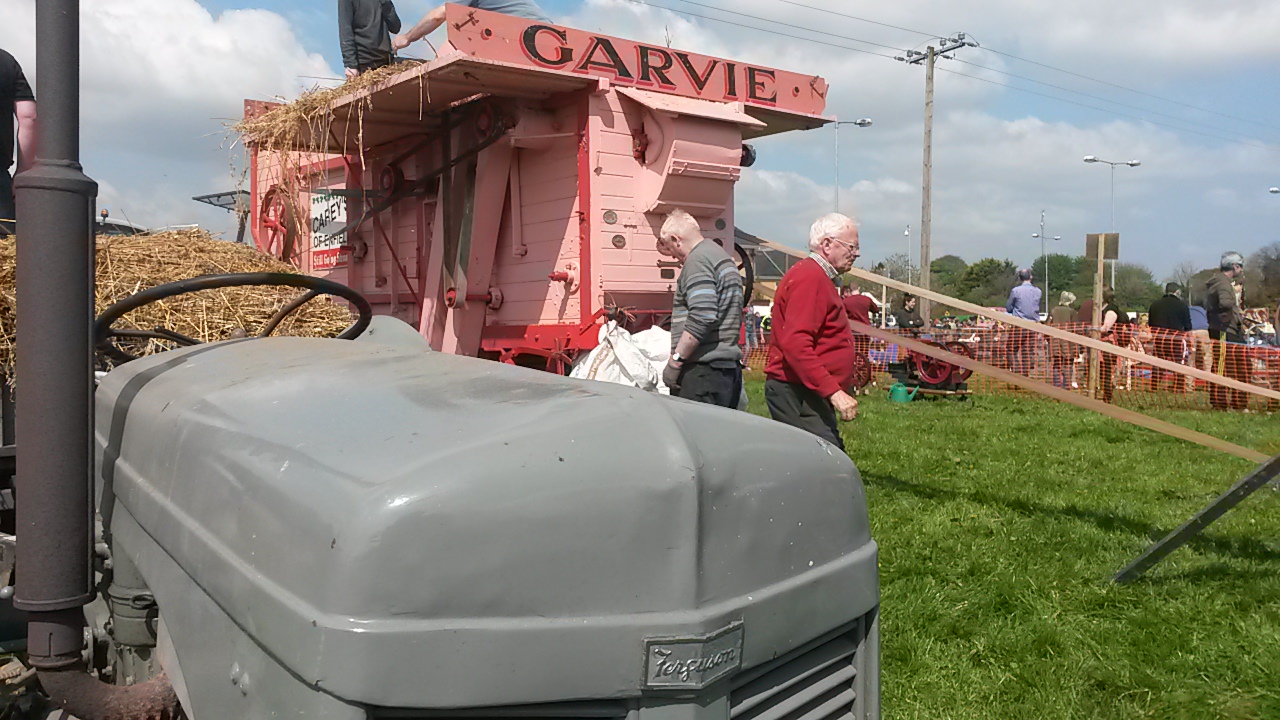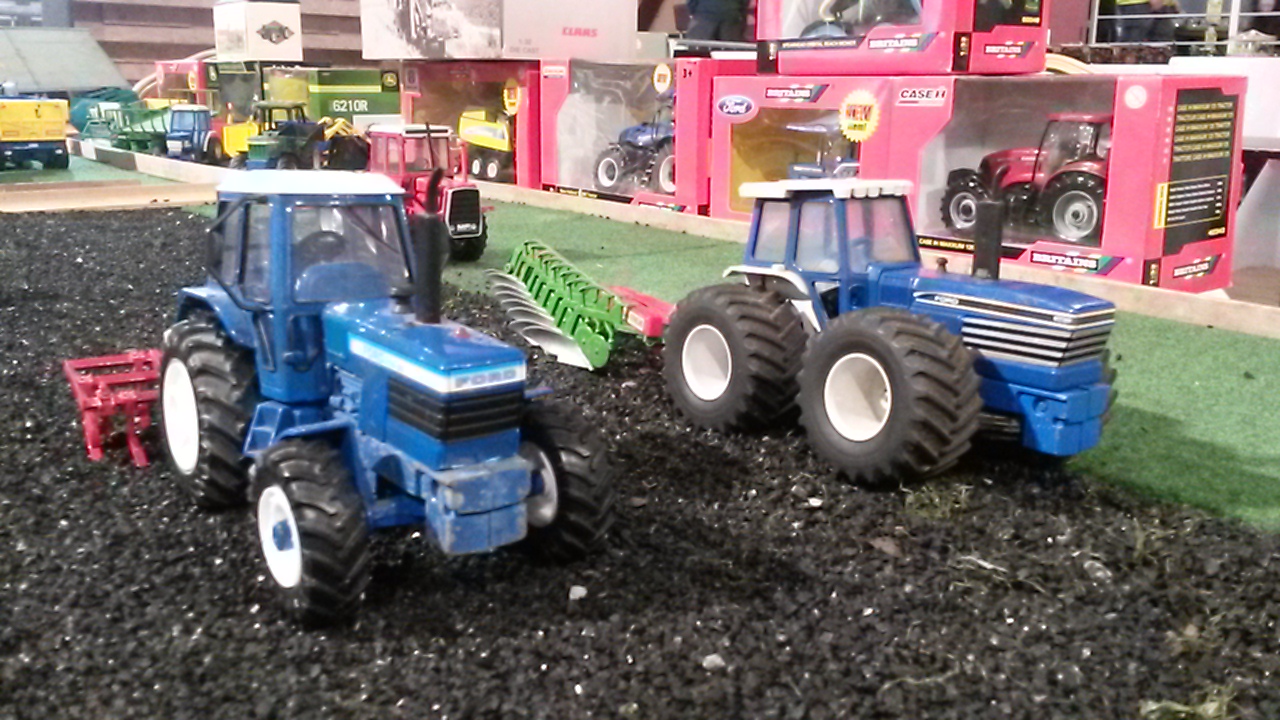 Just a reminder to all current and new members that Membership for 2017 in now due. The Cost is €30 for the year, additional family membership €20 and Junior members are €15.
It is the ideal time for new members to join. Money can be paid at any of our monthly meetings or posted directly to our treasurer.
World Record Set at Club Working Day - October 2016
Our annual Vintage Tractor Working Day each October has proven very popular, with nearly 50 members bringing out their vintage tractors this year, to put them to work with an array of tillage equipment.
This year we were delighted to host a World Record Attempt for the Holton family. They set the record for the most siblings ploughing at simultaneously, 15 in total. By doing so the Holton family followed through on a dream held by their late brother Paddy Holton and also managed to raise in excess of €50,000 for the Ross Nugent Foundation and Brain Tumour Ireland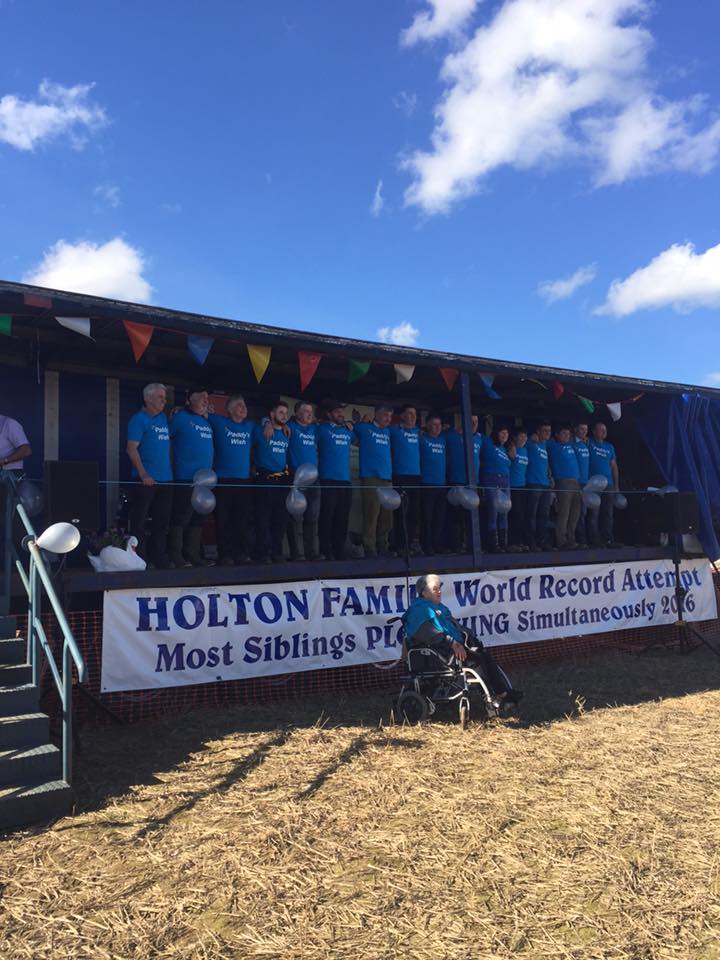 The Holton family pictured before the World Record attempt
The money raised at the event is going to two charities, the Ross Nugent Foundation, and also Brain Tumour Ireland, as was the wish of the late Paddy Holton.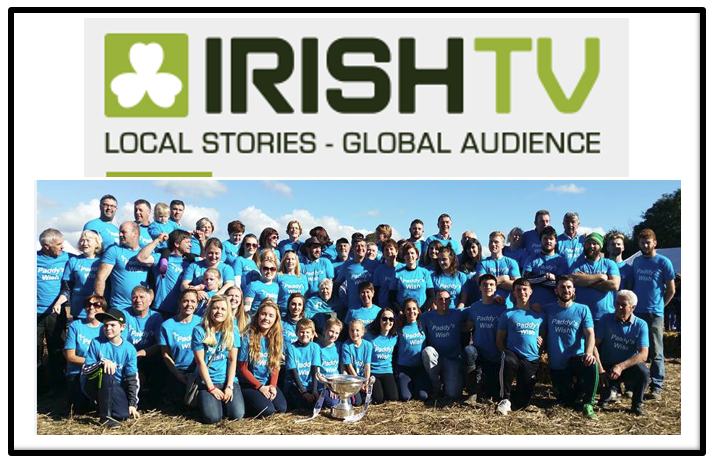 To see the TV report on the World Record event check out Kildare County Matters on Irish TV, Saturday 15th October.